CREATE
Productivity begins by creating business documents that are simple to understand, easy to transmit, and focus on your business goals. Our document creation solutions bring life to your business documents, giving you complete control over how they are presented and distributed.

PRINT
Your fleet of Copiers, Printers, and Multifunction Systems convert digital documents to paper format. You need print devices that are reliable, productive and cost effective. TBS in Houston brings you Sharp systems that print documents in black and white and full color.

SCAN
Multifunction Systems and Scanners provide powerful communication hubs that do more than print and copy. These systems provide a bridge between paper, digital and email documents to enhance your productivity. Documents can be scanned to email or network folders.

ACCESS
Few things are more frustrating than needing information and not being able to get your hands on it. Our Document Management solutions allow you to access critical information quickly and securely.

MAIL
Typically, the final step in the process is delivery. Whether you want to fold, insert, meter and mail your documents or utilize an electronic method, TBS can help! The entire backend process is not efficient if you do not have a reliable and efficient delivery method to reach your end recipients.
QUESTIONS ABOUT OUR SOLUTIONS? ASK OUR EXPERTS.
Featured Product: Sharp MX 3070
Overview
The Sharp Advanced Series color workgroup document systems offer stunning color output with exceptional ease of use. These new models are designed to provide users with a seamless, intuitive experience, and the confidence in knowing their jobs will come out right the first time, every time. The new color Advanced Series focuses on user operability and draws inspiration from the latest networking and imaging technologies available today, all to create a document system that delivers the productivity you need, with the reliable performance you want.
The color Advanced Series offer users powerful multitasking features enabling them to quickly execute the ever-changing workflow tasks of today's busy office environments. And with Sharp's industry-leading security features, you can rest assured that your intellectual property is protected from the first day of operation to the time of trade-in.
No slides are available in this gallery
GET THE LATEST FROM OUR BLOG
Our comprehensive source for technology updates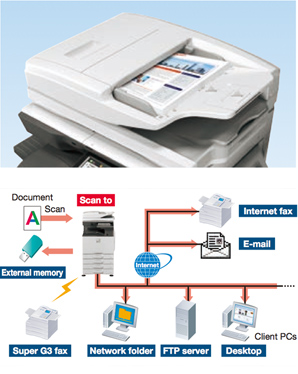 SOLUTIONS
Documents drive business processes. We provide Houston-based businesses copier and document solutions that streamline the flow of information through your business, helping you maximize productivity and reduce costs.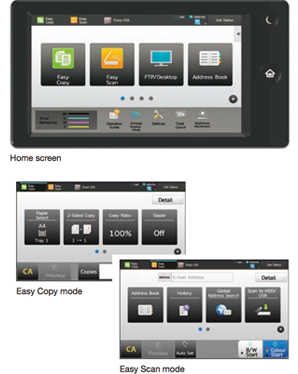 TECHNOLOGY
Multifunction Systems, Copiers, Printers and Scanners provide bridges between paper and digital worlds. TBS brings customized systems to the Houston market that streamline the way paper and digital information flows through your business.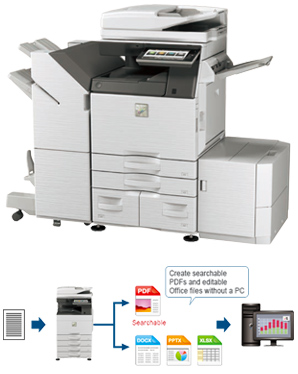 SERVICES
Technology requires support. TBS brings you on-site support combined with remote monitoring, cloud and backup services that improve productivity and peace of mind.
LET'S WORK TOGETHER
We work as a single united team with market leading firms around the world and give our clients the highest quality advice possible.