MX-5070N / 6070N
MX-3070N / 3570N / 4070N
Streamlined and Future-Ready Document Solutions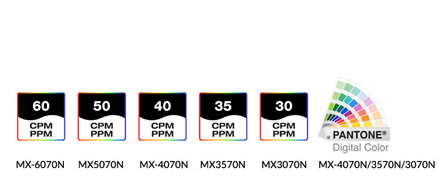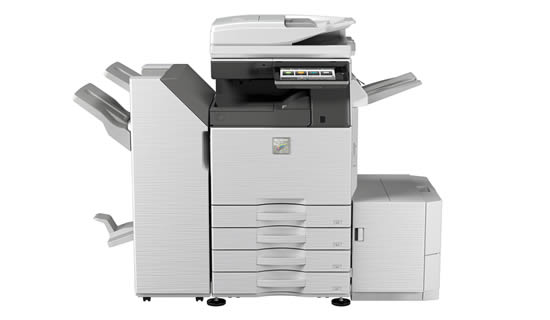 Next-Generation Color MFPs for Simply Better Business
Sharp's next-generation full-color MX-3070N / 3570N / 4070N / 5070N / 6070N MFPs are packed with state-of-the-art technologies that add new value to your workflow. Thanks to the user-friendly design of these MFPs-including a new Easy UI mode-a wide variety of users can access their advanced functions easily and intuitively. Adding one of these high performers to your talent pool is a great way to make your business grow.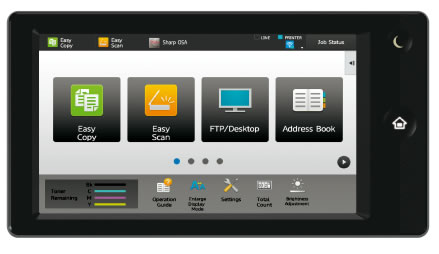 The new interface is common to the entire line making it easier for users in environments with multiple units.
Transform the way you use information in your business by connecting one of these new MFPs to a variety of mobile devices and cloud services. Now you don't have to be confined to the office—you and your team can work anytime, anywhere. The amazing flexibility of these Sharp MFPs can help you grab new business opportunities and boost your bottom line.
Convert Documents via OCR
OCR allows users to convert scanned documents into editable common Microsoft® Office files (pptx, xlsx, docx) and searchable PDFs.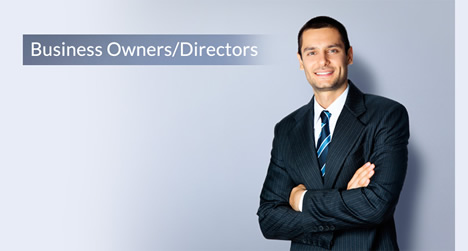 The Sharp Advanced Series color document systems deliver cutting-edge integration and powerful productivity.
The Sharp MX-3070N, MX-3570N, and MX-4070N Advanced Series color workgroup document systems offer stunning color output with exceptional ease of use. These new models are designed to provide customers with a seamless, intuitive experience, and the confidence in knowing their jobs will come out right the first time, every time. The new color Advanced Series focuses on user operability and draws inspiration from the latest networking and imaging technologies available today, all to create a document system that delivers the productivity you need, with the reliable performance you want.
Key Features
Ease of Use – Sharp's customizable touchscreen display offers a user-friendly graphical interface with a clean design, simplified Easy Modes, and integrated operation guide.
Integration – Equipped with the latest version of Sharp OSA® technology for easy integration with network applications and cloud services, these models can unlick advanced capabilities to help you better manage your workflow.
Productivity – An integrated walk-up motion sensor and an easy-to-use graphical interface combine with a 10-second warm up time to create a workflow experience with virtually no waiting time.
The MX-3070N, MX-3570N, and MX-4070N color Advanced Series offer customers powerful multitasking features enabling them to quickly execute the ever-changing workflow tasks of today's busy office environments. And with Sharp's industry-leading security features, you can rest assured that your intellectual property is protected from the first day of operation to the time of trade-in.
General
Model
MX-6070N/5070N
MX-4070N/3570N/3070N
Type
Desktop
Engine speed
A4 (8 1/2″ x 11″)*1
Max. 60/50 ppm
Max. 40/35/30 ppm
A3 (11″ x 17″)
Max. 30/26 ppm
Max. 20 (19)/18/16 ppm
SRA3
Max. 29/24 ppm
Max. 18/16/15 ppm
Control panel display
10.1-inch color LCD touchscreen
Paper size
Max. SRA3 (12″ x 18″), min. A5 (5 1/2″ x 8 1/2″*2)
Paper capacity

(80 g/m2)

Standard
650 sheets

(550-sheet tray and 100-sheet multi-bypass tray)

Maximum
6,300 sheets

(650 sheets & optional 550 + 2,100-sheet tray and 3,000-sheet tray)

Paper weight
Tray
60 g/m2 to 300 g/m2 (16 lbs bond to 110 lbs cover)
Multi-bypass tray
55 g/m2 to 300 g/m2 (13 lbs bond to 110 lbs cover)
Warm-up time*3
15 sec.
10 sec.
Memory
5GB (copy/print shared)    500GB HDD*4
Power requirements
Rated local AC voltage ±10%, 50/60 Hz
Power consumption
Max. 2.07 kW (220 to 240V), max. 1.92 kW (110 to 127V)
Max. 1.84 kW (220 to 240V), max. 1.44 kW (110 to 127V)
Dimensions (W x D x H)*5
616 x 660 x 838 mm (24 17/64″ x 25 63/64″ x 33″)
Weight (approx.)
90 kg (198.5 lbs)
87 kg (191.8 lbs)
Copier
Model
MX-6070N/5070N
MX-4070N/3570N/3070N
Original paper size
Max. A3 (11″ x 17″)
First copy time*6
Full color: 4.8 sec.

B/W: 3.7 sec.

Full color: 6.7 sec.    B/W: 4.7 sec.
Continuous copy
Max. 9,999 copies
Resolution
Scan (color)
600 x 600 dpi
Scan (B/W)
600 x 600 dpi, 600 x 400 dpi, 600 x 300 dpi*7
Print (color)
600 x 600 dpi, 9,600 (equivalent) x 600 dpi (depending on copy mode)
Print (B/W)
1,200 x 1,200 dpi, 600 x 600 dpi,

9,600 (equivalent) x 600 dpi (depending on copy mode)

Gradation
Equivalent to 256 levels
Zoom range
25 to 400% (25 to 200% using DSPF) in 1% increme
Preset copy ratios
Metric: 10 ratios (5R/5E), inch: 8 ratios (4R/4E)
Network Scanner
Model
MX-6070N/5070N
MX-4070N/3570N/3070N
Scan method
Push scan (via control panel), pull scan (TWAIN-compliant application)
Scan speed
color & B/W
One-sided: Max. 100 originals/min.*8

Two-sided: Max. 200 originals/min.*8

Resolution
Push scan
100, 150, 200, 300, 400, 600 dpi
Pull scan
75, 100, 150, 200, 300, 400, 600 dpi

50 to 9,600 dpi via user setting

File formats
TIFF, PDF, PDF/A, encrypted PDF, compact PDF*10, JPEG*10, XPS, searchable PDF, Microsoft® Office (pptx, xlsx, docx), text (TXT), rich text (RTF)
Scanner utility
Sharpdesk
Scan destinations
Scan to e-mail/desktop/FTP server/network folder (SMB)/USB drive/HDD
Document Filing
Model
MX-6070N/5070N
MX-4070N/3570N/3070N
Document filing capacity*11
Main and custom folders: 20,000 pages or 3,000 files
Quick file folder: 10,000 pages or 1,000 files
Stored jobs*12
Copy, print, scan, fax
Storage folders
Quick file folder, main folder, custom folder (max. 1,000 folders)
Network Printer
Model
MX-6070N/5070N
MX-4070N/3570N/3070N
Resolution
1,200 x 1,200 dpi, 600 x 600 dpi, 9,600 (equivalent) x 600 dpi
Interface
USB 2.0 (host, high-speed), 10Base-T/100Base-TX/1000Base-T
Supported OS
Windows Server® 2008, Windows Server® 2008 R2, Windows Server® 2012, Windows Server® 2012 R2, Windows Vista®, Windows® 7, Windows® 8.1, Windows® 10, Mac OS X 10.4, 10.5, 10.6, 10.7, 10.8, 10.9, 10.10, 10.11
Network protocols
TCP/IP
Printing protocols
LPR, Raw TCP (port 9100), POP3 (e-mail printing), HTTP, FTP for downloading print files, IPP, SMB, WSD
PDL
PCL 6 emulation, Adobe® PostScript® 3™
Available fonts
80 fonts for PCL, 139 fonts for Adobe PostScript 3
B/W Facsimile (optional MX-FX15 required)
Model
MX-6070N/5070N
MX-4070N/3570N/3070N
Compression method
MH/MR/MMR/JBIG
Communication protocol
Super G3/G3
Transmission time
Less than 3 seconds*13
Modem speed
33,600 bps to 2,400 bps with automatic fallback
Transmission resolution
From Standard (203.2 x 97.8 dpi) to Ultra Fine (406.4 x 391 dpi)
Recording size
A3 to A5 (11″ x 17″ to 5 1/2″ x 8 1/2″)
Memory
1GB (built-in)
Greyscale levels
Equivalent to 256 levels